APA designs, develops and operates experiential destinations and attractions, with ongoing investment projects in Macau, Hong Kong and the Caribbean. We also consult tourism and retail destinations, attraction developers, venues and experience designers.
About
APA designs and develops urban and nature based destinations including adventure attractions, experiential resorts or venues, edu-tianment and entertainment locations.
We work with stakeholders to deliver their stated strategies and minimise impact by designing concepts that blend and enhance their locations, whilst attracting and providing positive experiences for visitors and locals.
 
APA concepts optimise core revenue streams, whilst offering incremental opportunities which contribute to the ongoing success of the business. APA concepts are designed to draw visitors and generate vast amounts of positive media coverage for the destination.
Meet Our Team
Our Team
Our management team brings a wealth of tourism attraction, investment, design, development and operations experience gained from years of related sector experience and through creation of some of the worlds foremost zipline and adventure attractions.
Scott Davies
Co-founder and CEO
Zipline entrepreneur based in Hong Kong for the past 15-years, Scott holds a honours degree in Mechanical Engineering and is the visionary for APA's zipline attractions and a thought-leader in the field of experiential activation.
Jason Budovitch
Co-founder and CFO
Jason is a zipline and private equity investor and resident of Hong Kong for 25 years, Jason owns and operates numerous consumer businesses and is experienced in business operations across many sectors and regions.
ADAM DOAN
Director of Operations
A Hong Kong resident since 2005, Adam holds a degree in business and Coastal Eco-Adventure Tourism, has guided multi-day expeditions and developed outdoor learning programs covering all facets of attraction management including human resources, safety, and operations.
Bill Kentrup
Co-founder / Non-Executive Director
Bill was founding director of Noble Environmental Solutions and Noble Carbon Credits (2002-2007), Head of Asia Environmental Financial Products at Macquarie Bank and Head of Asia Renewables at Macquarie Capital between (2007-2015).  More recently, Bill established Radian Partners in 2015 and Allinfra in 2017. 
Philip Lynch
Non-Executive Director
Philip is the Founding Partner of Stem Financial, a private equity business focused on Asian growth companies.  Stem takes an active role in building value in its portfolio companies.  Prior to Stem, Philip spent 25 years in investment banking primarily in Asia with Lehman Brothers and Nomura where he was CEO of Asia Pacific.
What We Do
Evaluating locations, customer traffic and investment opportunities for our attractions.
Detailed study of partners, market potential, CAPEX and OPEX requirements.
Market leading multi-disciplinary design and engineering, exceeding all industry guidelines and best practices.
Project management of contractor engagement, equipment sourcing, site work, attraction build and business infrastructure.
Creation of world-class guest experiences through theming, education programs and audio-visual experiences.
Human resources, operations, sales and marketing management. Training, safety and maintenance programs and procedures.
Case Studies
ZIPCITY, Macau
Asia Pacific's first urban zipline attraction.
ZIPCITY Macau is the world's first immersive urban zipline attraction and is located at the Lisboeta Macau, within the famous international tourism and leisure destination of Cotai, Macau.
ZIPCITY Macau is a family attraction that combines the exhilarating thrills of ziplining with extra-sensory audio-visual experiences.

ZIPCITY has five ziplines, enabling five customers to embark together on a 388-meter journey (the world's third longest urban zipline) through the sky of Cotai, reaching speeds of up to 55 miles per hour.


ZIPCITY riders can choose to fly either during the day or at night. In the day, enjoying panoramic views of Lisboeta Macau and neighbouring Cotai properties. At night, a spectacular audio-visual show awaits.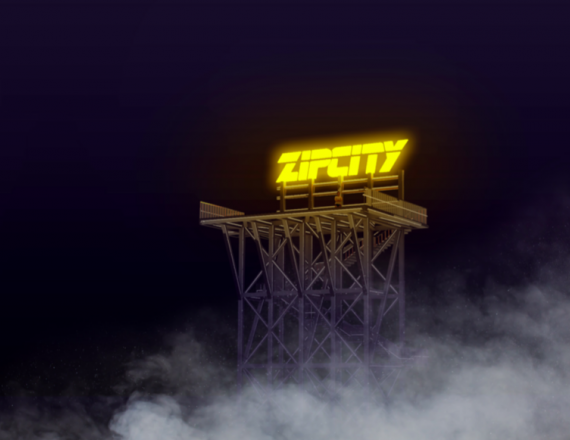 Peak Galleria Zipline, Hong Kong
Peak Galleria Zipline, Hong Kong
Epic urban zipline at premium tourism hotspot.
With support from Hong Kong Tourism Board, Invest HK and numerous government and NGO organisations, APA in partnership with Greenheart, completed design and engineering for an epic draw-card attraction to be placed atop of the Peak Galleria shopping mall at Hong Kong's world famous Victoria Peak lookout, the most prized real estate in the world which draws 10 million visitor per year.
The four line Peak Galleria zipline attraction included a 120-meter flight experience taking zip liners from the natural views of HK's beautiful 'South Side' country parks, flying towards the world famous Victoria Harbour skyline.
The proposal included numerous edutainment exhibits focused on HKs' biodiversity. APA led a successful town planning board process engaging all 14 related Hong Kong government departments for approval of the attraction. Ultimately, the town planning application was approved, however the project did not proceed for other reasons.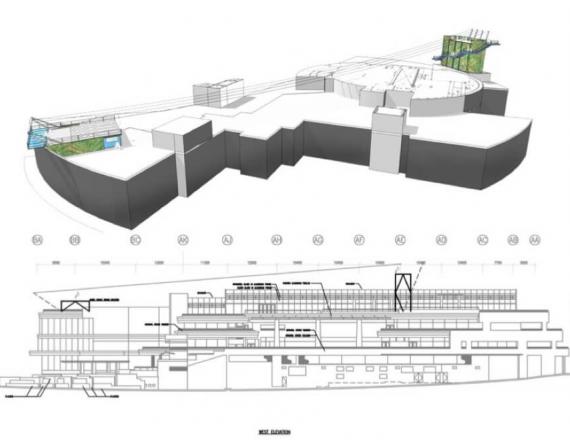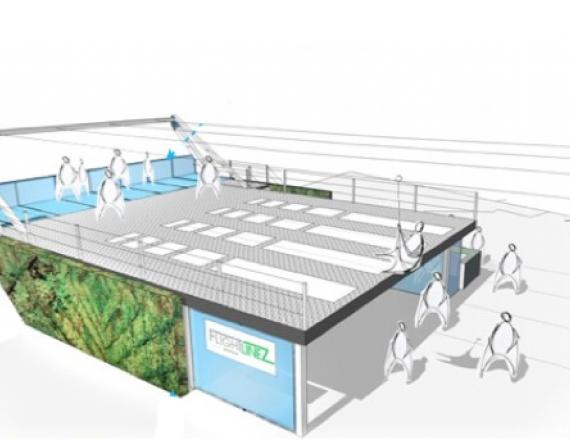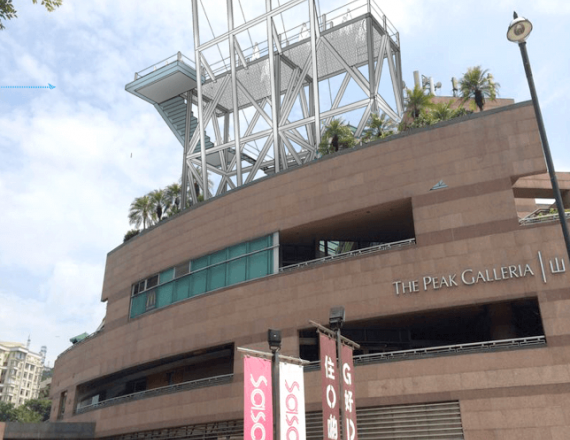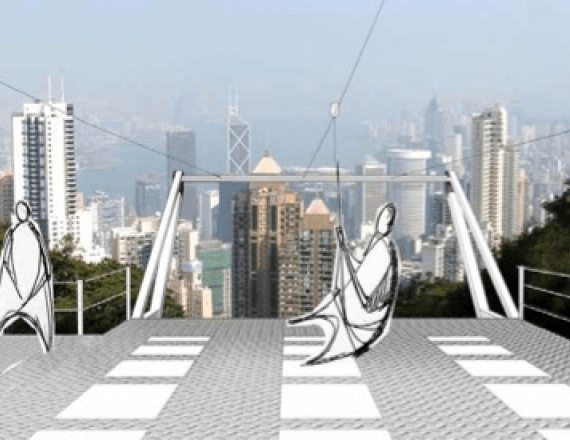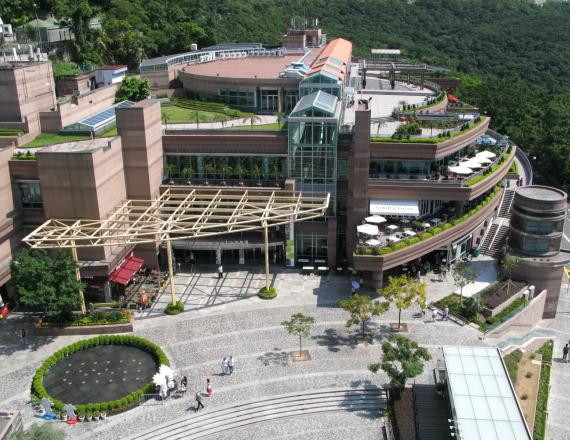 Pelican Peak Zipline, St Maartens
Pelican Peak Zipline, St Maartens
A new and unique Caribbean flight and cultural experience.
Pelican Peak puts a unique twist on the classic zipline by immersing guests in a cultural experience that digs into the rich history of St. Maarten.
The adventure begins at the base of Pelican Peak, located just steps from the cruise ship terminal. After an initial safety orientation riders will hop into our open air troop carrier and cruise through the lush hillside towards the summit. At the top visitors can explore various walking trails and lookout points to gain unique perspectives of the Caribbean Ocean and neighbouring islands. The flightline is positioned over 150 meters above sea level and runs 550 meters long. Riders will take in the natural beauty of St. Maarten as they soar towards Philipsburg's Great Bay.
Pelican Peak is a Sea to Sky Ventures project, we work to preserve the environmental sanctity of the land while promoting conservation. Our goal is to provide our guests with an experience that combines the fun of attractions with the culture, beauty and history of St. Maarten.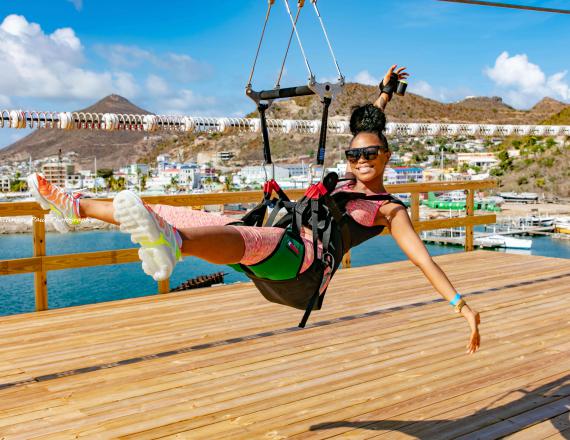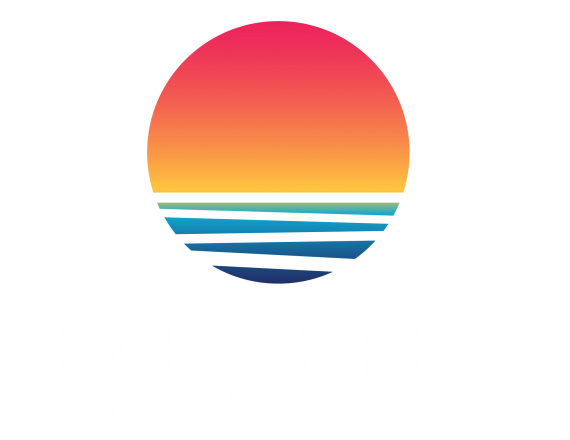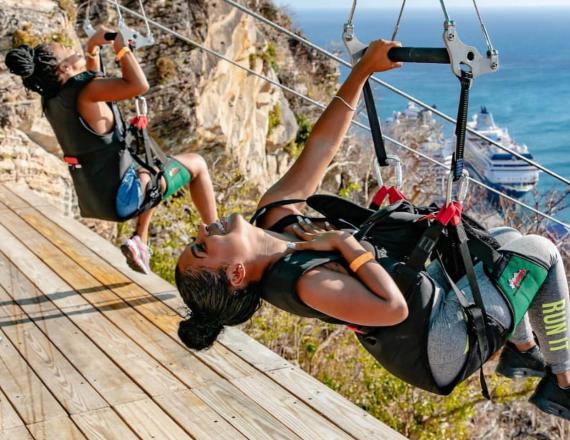 Flightlinez, Vancouver
Queen Elizabeth Park Celebrates 75 Years with Thrilling Zipline
In honor of Queen Elizabeth Park's 75th anniversary, the Vancouver Park Board approved the installation of a zipline built by Flightlinez Vancouver in partnership with APA.
Queen Elizabeth Park is perched on Vancouver's highest point and the 190-meter-long, twin-cable route zipline enabled visitors to soar over an extinct volcano and land on the other side of the quarry garden, all the while enjoying breathtaking views of the North Shore mountains and downtown Vancouver's impressive skyline.
Flightlinez Vancouver was a draw card attraction that allowed both visitors and the locals to experience and benefit the community. This was achieved by attracting and educating visitors on the nature in the park while creating employment opportunities for Vancouver and economic return for the Parks Board.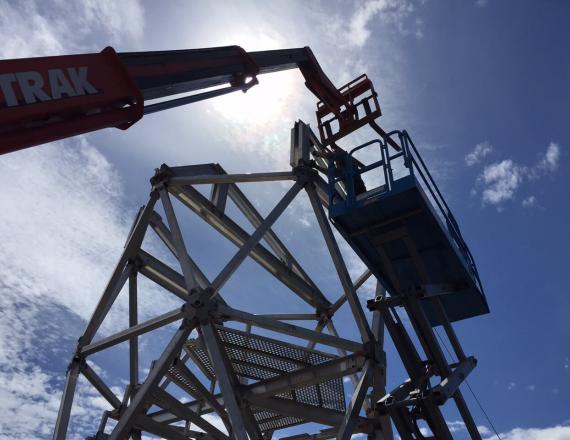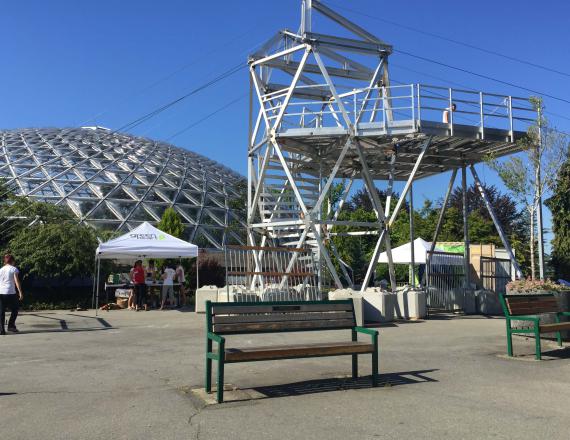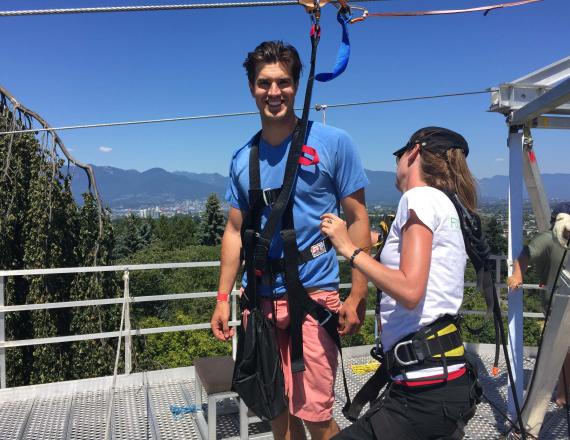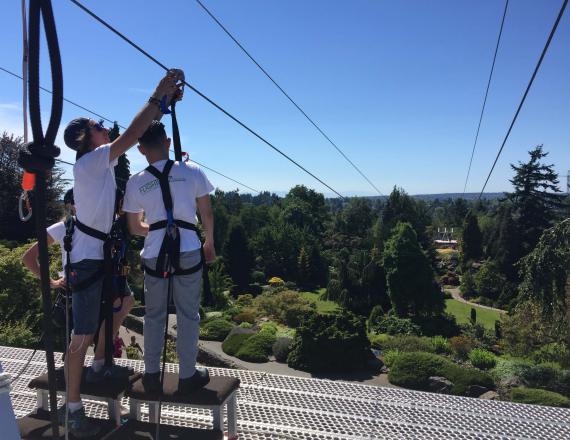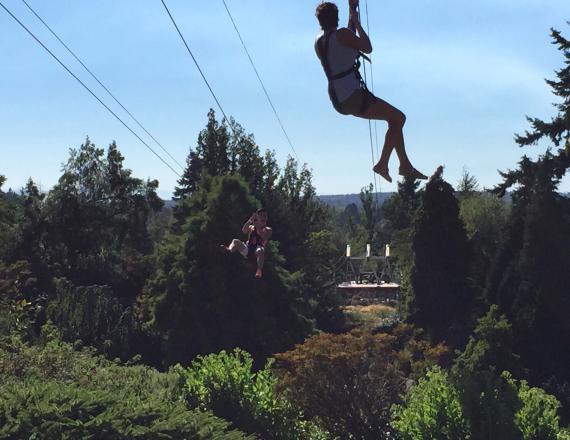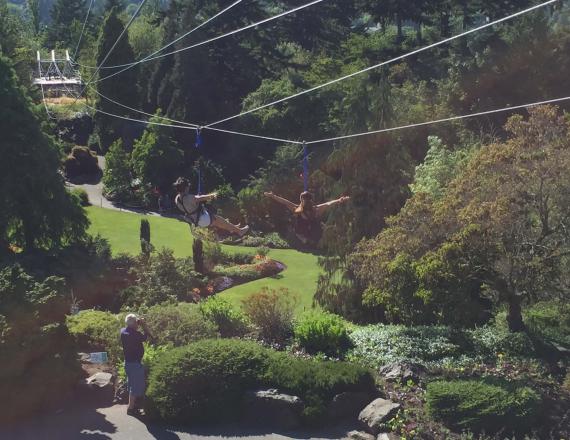 Contact Us
Address
25F, 2-12 Queen's Road West, Sheung Wan